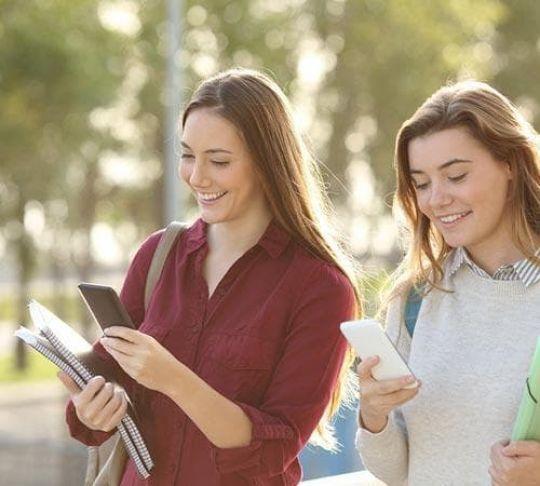 How Can a VoIP System Enhance the Learning Experience?
VoIP helps simplify communication by enabling students to communicate and work with educators to improve their knowledge on a particular subject and enhance their educational experiences.
A VoIP phone system can be used to implement new methods of teaching or to promote better education in universities. VoIP can achieve this in the following ways:
Allowing teachers, students, and outside field experts to meet face-to-face and collaborate on their work, sharing their findings in real-time.
Giving students an easy way to communication in a variety of formats (e.g. text, images, audio, and video) to better understand the subjects and improve the learning experience.
Connecting students to people, events, and places for research and training purposes. Students can also work with other students outside the university, state, town, and even the country when doing virtual research and field trips.
Helping students to pursue mentoring programs with experts in various fields and participate in study groups.
Aside from the aforementioned benefits, VoIP also enables teachers and field experts to communicate with students without the need for a physical room or special network because virtual learning environments can be established via desktops, mobile phones, tablets, laptops, and other devices (as long as there is an Internet connection).
Through VoIP features such as call recording, students can listen to lectures remotely without having to leave their own campus. With the call recording feature, VoIP can allow students and teachers to easily record calls and store them in an audio format, which can be easily accessed for mentoring and training purposes.
Teachers can also make use of the voicemail feature to send messages to parents. Through a unified messaging system of VoIP, consolidating e-mail, voicemail, and faxes in a single inbox will become easier for the staff and the teachers. A VoIP phone system will also allow teachers to listen to phone messages or pick up e-mail messages over the mobile phone or desktop. Because of this, they can answer questions from students or parents even when they are outside of the campus.