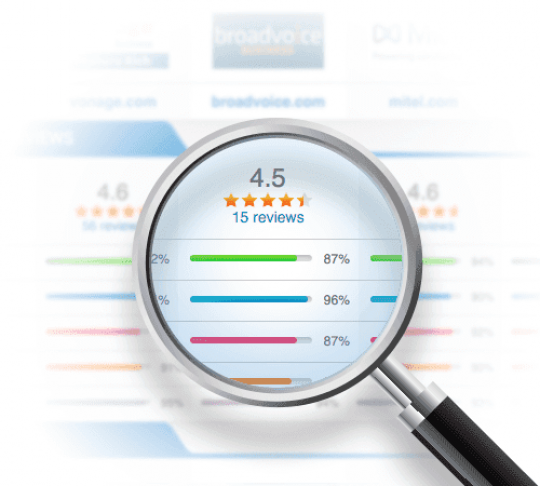 Check Out Our User Reviews
Reviews give helpful insight into top providers
With the table below, you can see every VoIP provider currently in business and every review of each VoIP provider.
VoIP is a hot new service in the communications industry. But how do you distinguish between the top-notch stars like Vonage Business Solutions, Broadvoice, or Jive, compared to the newer, less-established providers? That's where our user-submitted reviews come in handy.
One of the best ways to get the know-how on providers is to read customer reviews. Here on VoipReview, we have compiled all of our customer reviews into an easy-to-read format. Plus, check out our unique scatter plot for an overall comparison of reviews across highly-rated VoIP providers. You can also check individual provider pages to see all of their customer reviews, and to see how the provider has ranked over time.
Our reviews are based on a number of factors: customer service, features, reliability, sound quality, and price, then given a comprehensive overall rating. These reviews are submitted by users like you, and can offer helpful insight into VoIP providers. You can review these reviews in two ways: our innovative plot chart, or via the individual provider pages.