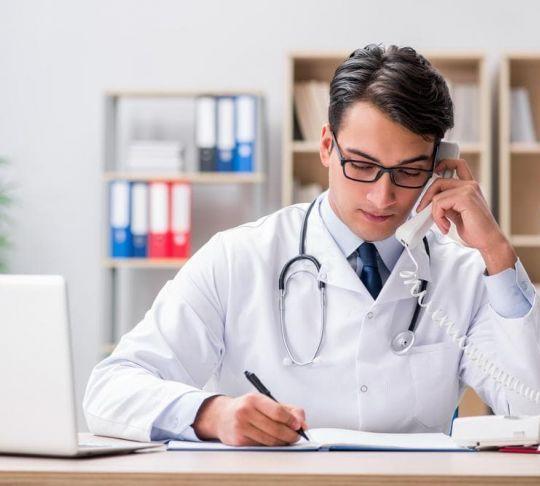 Why is a VoIP phone solution more beneficial than a traditional phone system?
VoIP is equipped with easy to use features that improve medical practice workflow, reduce operational cost, and promote efficient communication in a hospital.
Compared to a traditional phone system, a VoIP phone solution helps provide optimal healthcare to patients through proper and efficient collaboration among the staff in addition to communication between patients and doctors. VoIP allows practitioners to collaborate with each other in real time and gives the medical staff the tools they need to converse remotely, thus making communication within the hospital easier and more fluid.
Additionally, using a reliable VoIP phone solution can cut up to 70% off your monthly phone service bill by reducing infrastructure, expansion, and multi-site communication costs. A VoIP phone solution allows hospitals to use the Internet to send and receive calls, thereby eliminating the need to maintain a dedicated line. Instead of using your plain old telephone service (POTS), you can cut fees and maintenance costs because all calls made via the Internet are free of charge.
Hospital administrators can also minimize infrastructure costs by using the existing local or wide area network instead of investing in separate networks for the data and phone system. If the hospital decides to expand by opening a new facility in a different area, they don't need to install and maintain additional cabling. This is because the phone system can link the new facility to your existing one without any delay or hassle.