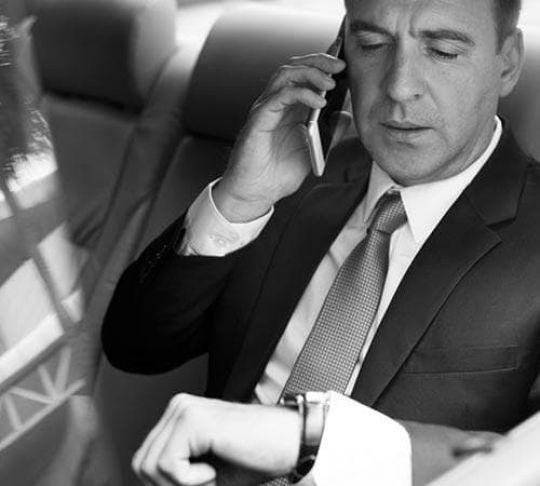 How Can Limo Companies Benefit from Using a VoIP Phone Solution?
VoIP phone systems provide limousine companies with an efficient and secure way to communicate with clients, prospective customers, and employees.
A VoIP phone system can help limo services establish a professional and warm environment to further enhance the customer service experience. Through an Auto Attendant, limo services can make a good lasting impression to their clients by sending them warm and pleasant greeting scripts when they call the business. Aside from this, an Auto Attendant can also provide call management support by serving as a "virtual receptionist", filtering inbound calls and routing them based on customer input, business hours, or a date range. With the help of this tool, limo companies can positively and professionally represent their business at all times.
Limo companies deal with a high volume of calls every day, so it's essential to make use of a robust phone system that converges data and voice in one terminal to help reduce monthly phone bills. Through VoIP, limousine companies do not need to use a dedicated phone line when sending and receiving calls or messages. Instead, all forms of communication can be funneled over the existing broadband connection.
Plus, the scalable nature of VoIP also allows limo companies to add as many extensions or phone lines to their existing system without incurring extra charges. And with VoIP, limo companies can cut infrastructure costs because a VoIP system does not need a dedicated IT department or staff to update or installation new equipment.
Aside from the aforementioned benefits, VoIP can further enhance mobility for limo companies through mobile apps and advanced call routing tools.. For instance, this phone solution can also help limo companies keep chauffeurs updated about existing road conditions (inclement weather, traffic due to accidents, construction sites, and other hazardous conditions) in real time. Through a clear communication channel, VoIP can keep chauffeurs and passengers safe and save money that would otherwise be spent on assets that are lost due to hazardous road conditions.