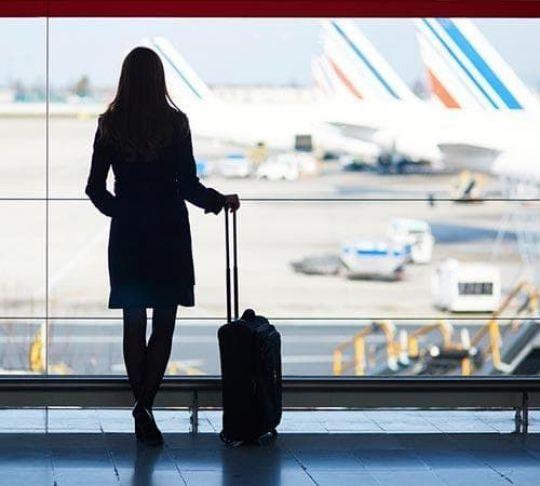 How Can VoIP Benefit a Travel Industry?
VoIP phone systems provide travel agents with a flexible and convenient tool to communicate effortlessly with clients while improving staff productivity and tracking marketing campaign results.
A VoIP phone system can handle and effectively route the volume of incoming and outgoing calls in your travel agency. But that's not all. Here are some additional reasons why travel agencies should make the switch to a VoIP phone service:
Help clients discover the best travel opportunities. Travelers are information seekers, so they expect their travel agencies to be full of information that will make their trip a truly rewarding experience. Clients often inquire about attractions, accommodations, and amenities on different local and international destinations. They seek answers about travel costs, airfare, tour packages, and more before they can decide to book a reservation. Through a VoIP phone solution paired with a CRM integration, travel agents can keep notes on each client and keep a full profile. Plus, doing so will help travel agents provide answers to inquiries and even give recommendations to help clients find the best travel destinations or tour packages that will suit their lifestyle and needs. They can even conference in other agents who might have more insight on a particular destination or travel request.
Simplifying operations and processes. Travel agents spend most of their time on the phone, calling hotels, spas, cruise lines, airlines, and restaurants to make reservations for their traveling clients. By using a VoIP system, travel agents and clients can communicate in a more flexible and fluid manner without incurring long distance charges. And since VoIP helps bring a certain ease to booking or reservation processes, you can deliver quality service and quick issue resolutions to help your clients have the best travel experience.
Aiding in tracking marketing campaigns. VoIP systems can be supplied with geographic and non-geographic numbers to help track campaign results for travel agencies. Marketing staff can designate a specific number to a campaign, and use the call analytics feature to keep track of call times, phone leads, and more to assess your company's sales and revenue.​
Keeping clients engaged and informed, even on hold. A hosted VoIP system has the ability to queue calls in the cloud until one of your travel agents will be available to take the call. While in the queue, you can keep these clients interested by playing relevant music or informing them of your latest deals and promos with the help of the Music on Hold feature. In this way, you can enhance your client's calling experience and promote your travel agency at the same time.