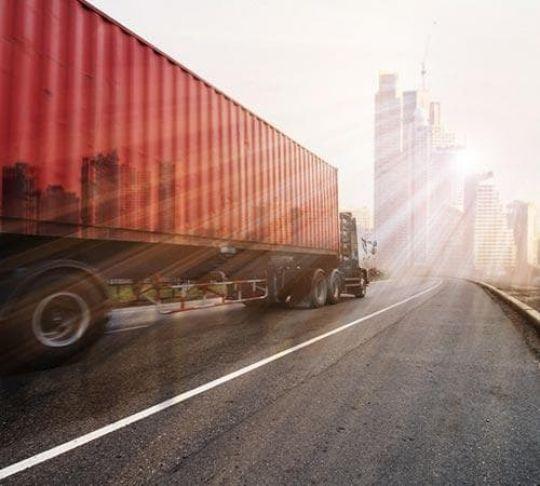 How Can Trucking Companies Benefit from Using VoIP?
Trucking companies can use a robust VoIP system to help on-site and geographically dispersed employees communicate in a cost-effective manner to enhance productivity and customer service.
In trucking companies (where employees spend a majority of their time on the road), making use of a powerful communication tool like VoIP can help facilitate a clear and accurate transmission of messages across different platforms and from multiple locations.
Through a feature-rich VoIP system, trucking companies can improve employee productivity and enhance their customer service experience in the following ways:
Managing schedules of deliveries and improving driver productivity. Real-time information and support can help employees of trucking companies get the job done right. By integrating VoIP with a time-tracking application, trucking companies can prevent financial loss by effectively managing delivery schedules. Through web chat, video conferencing, and integrated time-logging, trucking companies can easily communicate with their drivers and other geographically dispersed team members and give them the necessary support to resolve scheduling and delivery issues in a timely manner.
Providing quick access to relevant information to enhance customer service support. A VoIP phone system has the capacity to store, manage, and retrieve large volumes of data in real-time. Because of this, employees who are always on the road can easily access relevant information at any time and quickly get in touch with key contacts to facilitate efficient delivery of goods or products. They can use the information to find the customer's address or contact their supervisor or even an office staff member for guidance when there is an issue on delivery schedules.
Streamlining communication and operational workflow to support employees in various locations. Through VoIP's unified messaging tool, trucking companies can provide an effective communication channel for the staff in the main office and the drivers who are out on the field. Aside from this, integrating smart trucking applications on VoIP can also provide relevant, real-time information necessary to keep drivers or employees who are in a geographically dispersed location safer and well-informed.
Increasing driver retention by providing them with a cutting-edge technology to optimize connections. VoIP phone systems are equipped with easy to use features that can help drivers become more productive even when they are on the go. Because VoIP can easily integrate with mobile applications, drivers can utilize these tools for electronic dispatch, Internet or email access, digital submission of documents, and more. Aside from improving employees' job performance, VoIP can also help drivers relax through a BYOD offering because the learning curve will be minimal.