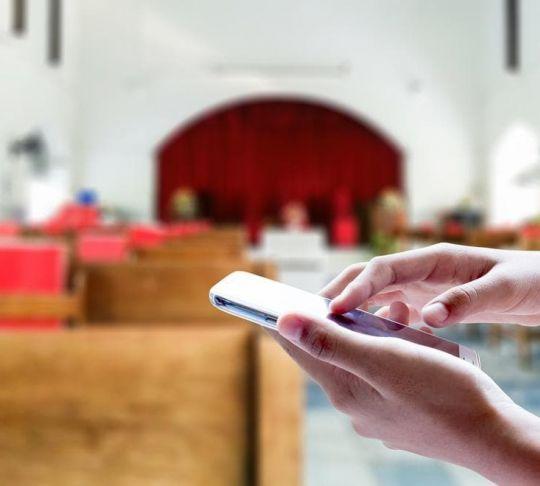 What are Some of the Advantages of Using VoIP in a Church?
A versatile VoIP phone solution can help churches to deliver clear and concise messages to members of the congregation and to seamlessly manage operations across multiple locations while reducing costs.
One great advantage of using a VoIP phone service is the flexibility it offers. Unlike a plain old telephone service (POTS) that runs on copper wires, VoIP makes it easy to add new devices and users to an existing communication infrastructure. In this way, churches and ministries can expand their reach around the world because they have the freedom to send and receive messages (either audio, text, and video) across different platforms and from multiple locations.
Like other businesses, churches, ministries, and houses of worship have administrative and overhead costs. Because of this, it would make sense to sign up for a VoIP phone system to help lessen expenditures. Not only is VoIP affordable, but VoIP systems also come with attractive features such as instant messaging, call routing, voicemail to email, call conferencing, auto-attendant, video conferencing, and other integrated mobile applications, and users can enjoy the entire range of services for an affordable price.
Aside from these benefits, VoIP can also help churches build stronger relationships with the people and communities around the world. Through various communication channels, ministries and churches can engage with the people, spread the faith, and help them in times of need. VoIP functions like automatic call routing, call conferencing, and voicemail to email can help church administrators reach out to the communities anywhere at any time. In this way, church administrators can easily spread important information about the faith and help address religious issues in real-time and without geographical limits. By also integrating email, instant messaging, and social networking applications, a VoIP phone system allows church administrators and workers to reach out to their geographically dispersed members in a convenient way.