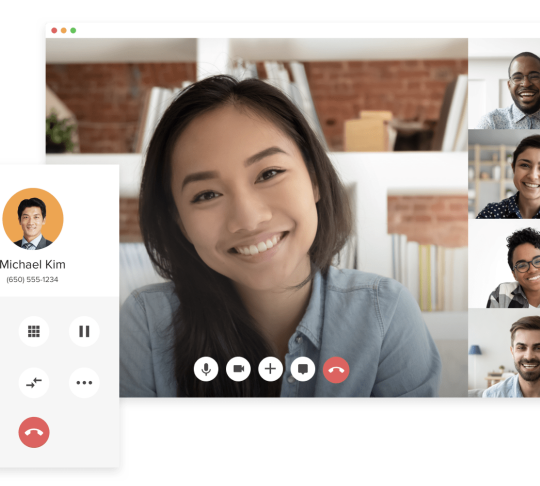 RingCentral Video delivers a seamlessly integrated Message, Video, and Phone experience that's fast, unified, open and trusted. RingCentral Video is designed for teams of all sizes, whether it's a small company or a large enterprise. RingCentral Video offers HD voice and video conferencing, and an industry-best 99.999% uptime.
You don't need to download anything to use RingCentral Video, as it automatically works on all devices via a browser or app.
RingCentral Video also offers enterprise-grade security, and integrates with commonly used apps such as Slack, Microsoft Teams, Salesforce, Canvas, and others.