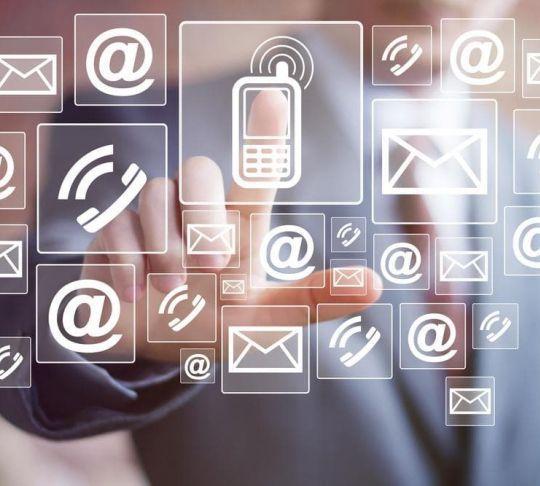 What is UCaaS?
UCaaS is a communication solution that integrates voice, video, messaging, and more.
UCaaS, often referenced simply as UC, is the combination of real-time services into one user-friendly channel or interface.
UCaaS is not itself a single product; rather, it is a combination of a number of different channels and elements that help to foster productivity in the workplace. UCaaS providers and solutions often include instant messaging, video, conferencing, mobile applications, integrations, and voice all in one tool to help facilitate collaboration and effective communication across all channels. Instead of switching between different tools or applications, employees can use one centralized spot to keep all of their office communications organized. Plus, one of the best advantages of a UC solution is that employees can access it regardless of the device they are using (desktop, laptop, tablet, or mobile device). This allows for fluid communication and collaboration across all fronts.
UCaaS also brings a number of new features and tools to the workplace. One of these key features is 'presence', where employees can see the status (online, busy, do not disturb, etc.) of coworkers within their business. This helps employees communicate more effectively and allows them to tailor their questions, inquiries, or communication methods accordingly. Another big feature of UCaaS is mobility. This includes the use of mobile apps on smartphones and tablets, in addition to the option to work across a number of devices. With UC, the user experience is the same regardless of the platform or operating system you choose, helping to reduce the learning curve and to make for a good user experience.