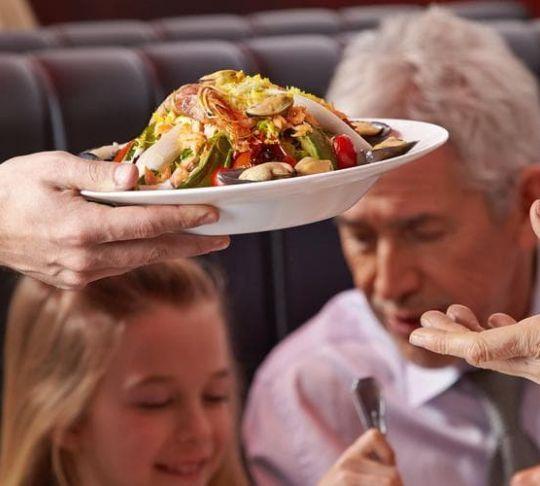 What are the Benefits of Using VoIP for Restaurants?
VoIP phone systems can help restaurants manage high volumes of calls, foster good rapport with customers and employees, and provide a better dining experience.
By tapping the power of a VoIP system, restaurants can improve their staff's productivity and provide a top quality dining experience for guests in the following ways:
Creating an efficient and detailed communication procedure for placing to-go orders in the kitchen to avoid incomplete meals or incorrect orders.
Helping managers monitor their staff schedules to ensure that operations remain smooth and efficient at all times.
Setting up an effective communication method between the kitchen and dining room management to better improve operational workflow and enhance customer service.
Increasing the accuracy of order taking and customer handling.
Helping restaurants manage huge volumes of calls by directing them to the right department or specific personnel via an auto attendant
Custom messages and/or specific extensions that can notify customers of hours, directions, specials, marketing promotions, and more.
Aside from the aforementioned benefits, VoIP can also record, monitor, and store incoming and outgoing calls for marketing purposes. Most VoIP systems also have call analytics to help users determine the specifics of each call. By keeping track of the calls received or made throughout the day, including important details such as the nature of the call (whether it's an inquiry, a call for reservation or take-out) and the duration and time of the call, you can cater your marketing promotions to target the wants and needs of your customers.
Also, a VoIP system can provide better customer service through a centralized call handling system. When your customers call in to make reservations or place an order, the central location can send the relevant information to the right branch or a specific department. Also, customers calling for the restaurant's location, business hours, and other logistical information can be separated from those who are looking to make a reservation or put in a quick order.
Additionally, restaurants that deal with a high volume of calls can utilize a VoIP system to eliminate busy signals and reduce customer wait time. Because VoIP is equipped with Call Hold and Music on Hold features, you can put the caller on hold automatically until the next available agent can take the call. In this way, you can enhance customer service while ensuring that no one is turned away because of poor communication.