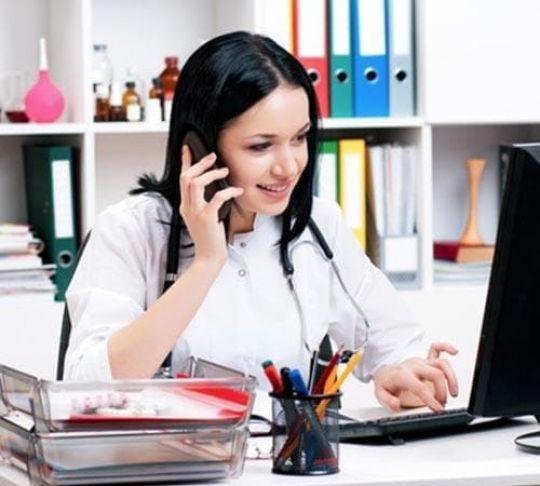 What are the Benefits of Installing VoIP in a Medical Office?
VoIP can help a doctor's office or medical practice stay connected to patients through advanced call routing features and also help reduce overall communication costs.
VoIP is changing the way the medical world stays connected, regardless of the size of the office or practice. It provides a plethora of benefits that promote efficient communication and effective collaboration in a doctor's office. To ensure that your phone solution delivers the best in terms of call management, innovation, and connectivity, doctor's offices and businesses should make the switch to a VoIP phone system.
Compared to a traditional phone system, a VoIP system has the capacity to provide excellent service and quality patient care by improving communication among your staff and between you and your clients. Choosing a VoIP phone solution for your office makes communication more efficient and easier by:
Allowing medical practitioners to collaborate with each other in real-time.
Giving patients and doctors the ability to converse, remotely.
Connecting medical practitioners and their staff anytime and anywhere as long as there is an Internet access.
Enabling secure phone calls and chats between the medical staff.
Aside from these benefits, a VoIP phone service for a doctor's office can reduce operational costs tremendously because it eliminates the need to maintain a dedicated line. From long distance communications to in-house calls, using VoIP to make and receive messages is more affordable compared with a traditional phone system, where per-minute and long distance rates apply.