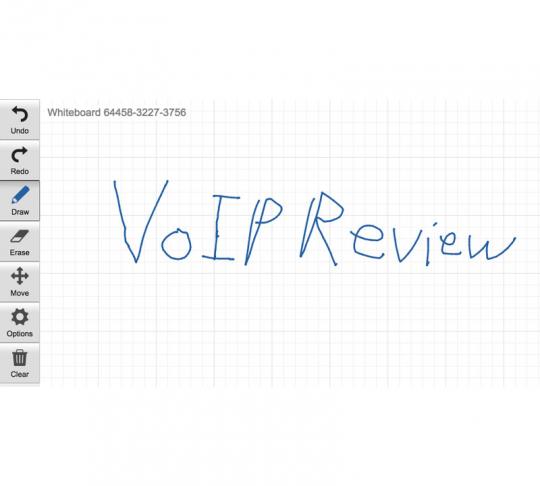 Whiteboard Fox is a virtual whiteboard that is easy to use and doesn't require any setup. The only thing users need to do is navigate their browser to whiteboardfox.com. Users are greeted with a blank canvas. However, the blank canvas does have a grid that assists with writing and drawing. The options are easy to understand, and the functionality includes an undo, erase, draw, and navigation buttons. The pictures and text are supporting, and the "Copy All" buttons allow users to easily grab everything on a page and copy it to the clipboard. The list of functions is not as extensive as other competitive products. However, drawing feature feels natural, accurate and responsive. Whiteboard Fox does not give its users anything unique. However, no extensive setup is required, it's easy to share and sharing is quick. Whiteboard Fox is a virtual whiteboard will get the job done.
Sharing the whiteboard and inviting others to participate, or observe, is easy. Users can create unique links every time they start a new whiteboard. Messaging or emailing the link allows guests to select the link and go directly to the whiteboard.
One of the main benefits of using Whiteboard Fox is the fact that the app works in real-time. Guests can see the changes the user makes instantly on their screens. At the most, there may be a two-second delay between what the user writes and what the guest sees.
Whiteboard Fox keeps things simple. When users log in using Facebook, they can save and share their whiteboards in different ways. The program is also tablet-friendly, allowing for easier drawing with a stylus.