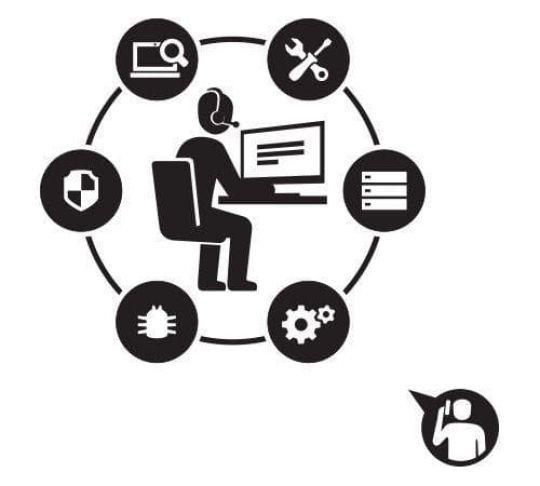 Ports, Protocols, and Codecs
If you're eager to save money on your home or business phone system, VoIP phone adapters are the prudent choice. But with so many options, how do you make the right decision?
To select the right VoIP ATA for your particular needs, you will need to know a little bit about your current (or planned) VoIP phone technology.
Ports
There are two types of analog ports on a VoIP phone adapter: FXS and FXO. Internet phone adapters typically have either all FXS ports or a mixture of FXS and FXO ports.
FXS (Foreign Exchange Subscriber) ports are for the actual analog phones and fax machines, the subscribers to the service. How many FXS ports you need depends on how many devices you want to connect to the IP phone adapter.
FXO (Foreign Exchange Office) ports are for the analog phone lines themselves. FXO ports are often used by people or businesses that want to have an analog backup in case of a power outage. Businesses are more likely to need a VoIP ATA adapter with FXO ports than a residence or individual.
Additionally, IP phone adapters also have one or more Ethernet ports. Ethernet ports allow the converted digital signal to connect to the phone's VoIP provider or the VoIP PBX.
What should you buy? Depends on what you need. A home or home-based small business would probably only need one or two FXS ports. A medium or larger business might typically need multiple FXS and FXO ports.
Protocols
Protocols are important pieces of the Internet phone adapter puzzle. Protocols determine how the adapter and the VoIP service provider will talk with each other -- or if they will talk with each other at all.
Typically, a phone VoIP adapter will only support one protocol, but there are some that will support more than one. A SIP phone adapter is the most common type of analog telephone adapter available.
The most popular VoIP protocols are SIP (the industry standard) and SCCP or Skinny Client Control Protocol (used solely by CISCO). You may still sometimes see VoIP phone adapters using MGCP and H.323, which are both being deprecated.
Codecs
Most IP phone adapters will support multiple codecs. You just need to ensure that the codecs supported by your VoIP phone adapter are the same ones supported by your VoIP service provider.