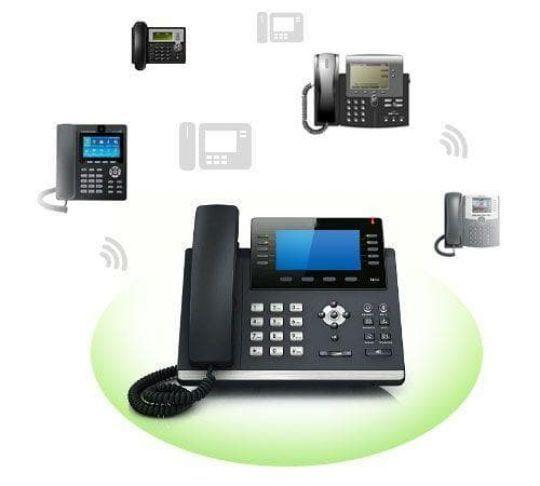 You can get IP PBXs as either hardware or software systems. Generally, the software IP PBX phone systems are more popular because they are cheaper and don't take up any extra space. Kolmisoft is a good example of an IP PBX software provider.
Why an IP PBX?
An IP PBX might be a good choice for you if are trying to convert your office into a VoIP system, but you aren't comfortable with a hosted or virtual PBX.
A hosted PBX is a VoIP PBX service that is entirely owned and operated by your VoIP service provider. This means that you can use all of the standard PBX features that you will need without having to worry about managing or maintaining a PBX system yourself. All of the hardware of the hosted PBX is maintained by your service provider, and all of the upkeep is provided by the service provider.
A virtual PBX, also known as a cloud PBX, is a VoIP PBX that exists entirely on the Internet with absolutely no hardware components. You own and operate your own PBX, but upkeep is minimal. You can access your virtual PBX from any location or device, which makes it very easy to manage your office phone system, even when you are away from the office.
Someone might prefer an IP PBX if they don't want a remotely operated PBX. With an IP PBX, you own, operate, manage, and design your PBX system entirely on your own.
Whether or not your IP PBX has a hardware component, you will probably customize and organize your IP PBX through the software component. This means that the end-user feel of an IP PBX is little different from a virtual or hosted PBX, both of which are customized through an online control panel. However, an IP PBX may have more options and customization features than a virtual or hosted PBX, which means that you can really program your IP PBX to work just the way you want it to.