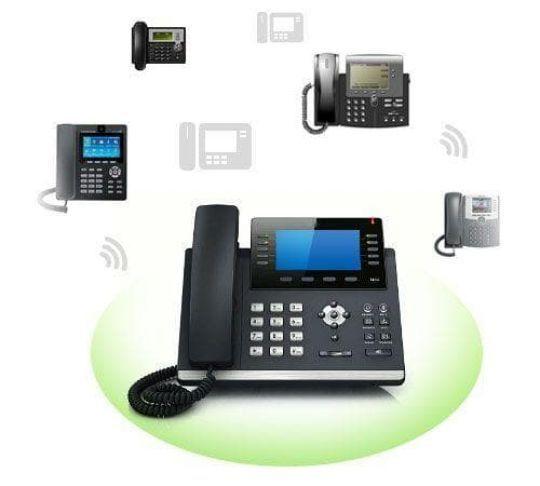 Versatile VoIP Phone Systems, designed for Small Business
One of the best features VoIP offers to small businesses is the business VoIP phone system, also known as a PBX business phone system
PBX stands for private branch exchange and what it means is that your entire small business is connected in one sophisticated VoIP network.
With a Small Business Phone System, you'll be able to use:
an auto attendant to filter your calls to the right people
present a consistent professional image to customers
useful features like Find Me/Follow Me
Small Business VoIP Systems also usually use hosted PBX. Hosted PBX means that the small business VoIP provider manages and maintains the VoIP phone system.
That means that the Small Business VoIP provider is responsible for the system; they have the expertise and know-how to solve any problems that can come up. You don't have to be an expert. You can focus on your small business.
Hosted PBX represents great savings for small businesses that use VoIP. That's because your business doesn't have to purchase an IP PBX phone system.